In hopes of never-ending smiles, LivingStrongMD was founded in 2015 by Britney Colussi with a sole purpose in mind - to help alleviate suffering, promote happiness and pledge hope, for the children and their families at SickKids Hospital & Ronald McDonald House Charities Toronto during the Holiday Season.
​
Love, is
putting
someone
else's
needs
BEFORE
YOURS.
- OLAF,FROZEN
Join us for an evening of charitable celebration as we continue to pave the way towards making big dreams come true, by DREAMING BIGGER. With a twinkle of
hope and a leap of belief; together we can alleviate suffering and promote hope for families and children
living with serious illnesses. The night will be a dream come true!
SPECIAL
ANNOUNCEMENT
AT THIS YEARS GALA! STAY TUNED!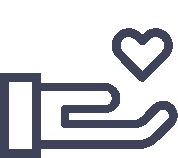 In hope of never ending smiles